An incredible combination of Notebook and Tablet, ASUS TAICHI (powered with Windows 8) has been launched in India. It has double-sided Full HD IPS display, and switches seamlessly between the two modes at a touch. Lid open, ASUS TAICHI is a notebook with a full-size backlit keyboard. Lid is closed, ASUS TAICHI instantly transforms into a multi-touch tablet. Both ASUS TAICHI screens work independently and simultaneously too, so people can share its powerful Intel® Core i7 processor, astonishing SonicMaster audio, dual HD cameras and array microphones. Asus Taichi is priced at Rs. 1,39,999.
Salient features of Asus Taichi:
13.3-inch dual LED-backlit.

Touch-enabled TFT LCD display,

Intel Core i7-3517M,

HD Camera 5M with Auto Focus 1080P Camera; NB: HD 720p Camera


Stylus Pen,

Ram 4GB DDR3 1600,

Storage 256GB SATA3 SSD.

Built-in motion sensors for mobile gaming

Dual-band Wi-Fi

Bluetooth 4.0.

Display: Tablet: 11.6" 16:9 with 10 fingers Touch FHD (1920 x 1080); NB: 11.6" 16:9 FHD (1920 x 1080)

Battery:35Whr (Up to 5 hours)

Dimension / Weight: 30.66 x 19.93 x 1.74 cm; 1.25kg

It is priced at Rs 1,39,999.
Pictures: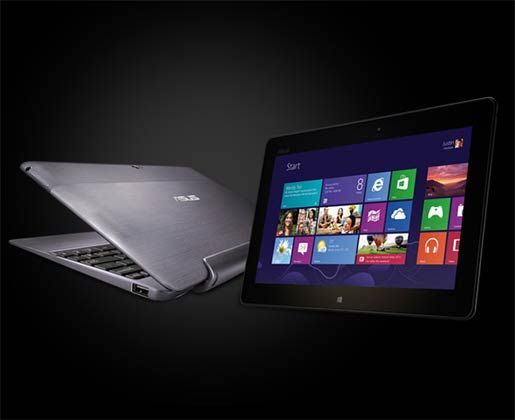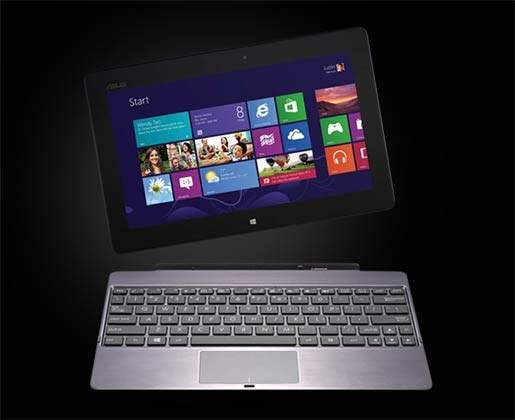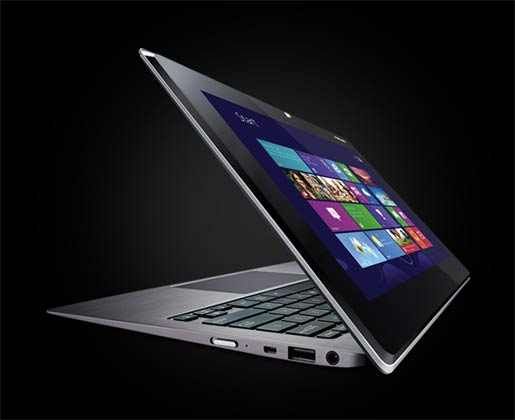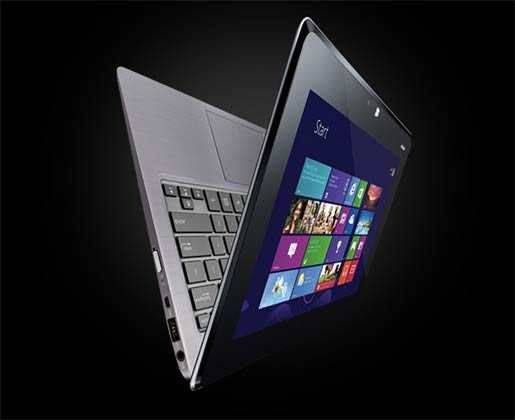 Related:
Text and pictures source: www.asus.com/vivo/en/taichi.htm